Below a journal/blog giving you an insight on some of the photographic trips made during the year 2012. I am not listing every single outing just outlining a few outings. Some images will be added to each write up but larger and more images will be displayed on the main site.
Exeter 12 December
The weather was fine so took the opportunity to visit my home town for a day of photography and visit the Christmas Market. I preferred photographing the newer buildings but decided that as Christmas was soon would take a couple of shots to celebrate Christmas.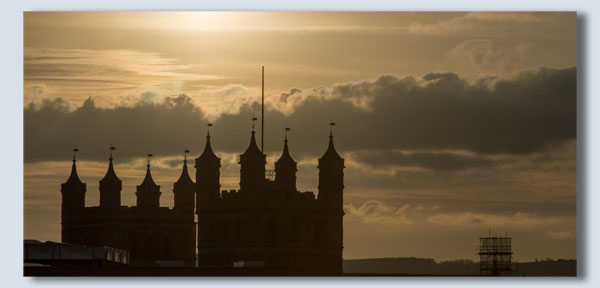 Exeter Cathedral
Dorset 18 to 22 November
A short trip to Dorset for photography, this proved to be challenging as the weather wasn't at it's best, very dull and quite a lot of rain and floods but we managed to get something in the bag. The bed and breakfast place was very comfortable which was in Dorchester a very central place for photography in Dorset. We managed to travel as far as The New Forest, Portland Bill, West Bay, Old Harry Rocks just to name a few.
| | | |
| --- | --- | --- |
| Old Harry Rocks | Common White Helvella | Kimmeridge at dusk |
| Knowlton Church lit by torch | Mysellium in the rain | Portland Lighthouse |
| | | |
26 - 29 October - Liverpool
After I left Cheltenham I travelled on to Liverpool to stay with a friend on a Dutch Barge in Liverpool Marina. She had done a house swap and the barge I must say was very comfortable and gave us the opportunity to visit some areas in and around Liverpool. The weather on the whole wasn't too bad, a little cold but we both managed to get a variety of images. We visited the Dock areas, Crosby inside Tate Liverpool and plus some of the back streets of Liverpool.
24 - 25 October 2012 - Portraits, Fashion and Nude Workshop
This two day course which was organised by the RPS and was held at Cheltenham gave me an insight into studio work which I haven't done before and during these two days I managed to get quite a few images I was pleased with.
17th October 2012 - Camden Town, London
I took a day trip specifically to photograph the markets in Camden Town. Walked round several areas in particular the Stables Market and Camden Lock. The weather was kind with just a couple of rain showers which didn't stop me photographing the people, stalls and buildings. Below a few images of the day.
21st to 24th September 2012 - Cornwall
I took a short trip to Mullion Cove with a few friends from Exeter Camera Club. We stayed in caravans in a Holiday Park and visited the surrounding areas. We had mixed weather and on one particular day took pictures of Sennen Cove in the rain but it gave a lovely misty effect. We managed a few very early morning shots at Mullion Cove, went to Porth Nanven, Coverack, Kynance Cove, and Wheal Coates. One place I hadn't been to before was Cadgwith, a delightful little fishing village and I had to have afternoon tea at the Lizard Cafe, so pleasant sitting outside overlooking the sea.
21st July 2012 - London
Summer has started at long last which is fortunate as I made a trip to London for the day, not a patch of rain in sight, marvelleous. I travelled up by train and as I was attending the Awards Ceremony of the London Salon to which I was invited, thought I would make a day of it. Walked to Covent Garden via Waterloo Bridge, stopping to take a shot of an "Olympic Lane" plus quite a few images in the area before going to the London Film Museum where the London Salon prints were being exhibited. It was an excellent exhibition, so much better to see the prints rather than the digital images.
The city was packed as the Olympics were due to start in a week, very lively, place especially with the sun out. Plenty of evidence that the Olympics were being held in London with places inaccessible and loads of security. After leaving the Covent Garden area I walked to Leicester Square and then on to Trafalgar Square, which was shut to the general public as a music show was being held there. I then decided to visit The National Gallery having never been inside; I particularly wanted to see the Turner paintings, also Constable plus the impressionists Monet, Renoir, Georges Seurat and Berthe Morisot particularly as I had some prints at home, it was great to see the originals.
I arrived at Horseguards Parade a little late to see the Guards on their horses but chatted up one of the guards in the enclosure and said I had wanted to take a picture of the horses. He obligingly took me to the stables and I was able to see 12 of their horses which were magnificent, certainly a great privilege.
On the way back to the Station whilst crossing Westminster Bridge there was an incident, the Police Dog Section were searching a car very thoroughly which was parked on the bridge, I suspect everyone is being very cautious because of the Olympics.
All in all a very long, tiring and busy day but very enjoyable.
11th July 2012 - Holsworthy Market
Eight of us made a trip to Holsworthy Market, North Devon run by the Auctioneers, Kivells. One of the largest livestock markets in Devon with traders coming from Cornwall and Devon. Today's market was Sheep and Cattle and I found the cattle market the most interesting. I was able to capture so many images; the farmers certainly make good character studies. Fortunately the rain held off whilst outside and after lunch we made our way to Holsworthy town centre and then on to Bude and Sandymouth Bay. All very inspiring and certainly a good day out. To see more images click here . I also have a Flickr site dedicated solely to Holsworthy Market and they are all in mono, please click here to view.
28th May to 1st June 2012 - Dartmouth
Eleven of us (photographers) had a short break in Dartmouth, Devon which isn't very far from where I live but we decided it was going to be a "House Party" with perhaps the opportunity of taking a few photos. It was a fantastic place, set high on the hillside overlooking the whole of Dartmouth. The place had a big balcony and we were often found to be sitting there taking photos, having breakfast or taking an evening drink.
We did manage to visit several places, Start Point Lighthouse area, Bantham Beach, Cotehele House, a National Trust place, Beesands and Slapton Sands. I got a few images, here is just a small selection.